Good morning everyone. It's so hot over here and I've just returned from taxi driving my son to work and then shopping... but aww I didn't find anything that I liked enough to buy :( It seems that I always buy even less when there are the sales on!!!
Well, maybe it's better this way.. ha ha I didn't need anything :P
Anyway, I have my DT Card now for the new challenge that started today at
The theme for this week is as you can see is
For my card this time I decided to use one of the images that lucky me I had won sometime ago from
Fred She Said
. I have of course coloured it with my promarkers and used my Tim Holtz distress inks to do the background.
No DP this time and instead used textured white core cardstock which I embossed and then sanded a bit. I've had these for quite some time but never got round to using them so I'm really pleased with myself today and I really enjoyed coloring these beautiful robins too.
We are this week sponsored by
Letraset
and the prize is a pack of promarkers.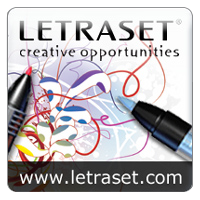 I am entering my card in these challenges today.
Thank you for looking today
xx