It's raining here in Malta.. not much, but still it's raining, and it also rained yesterday! It seems that the seasons are getting weird and crazy to me, it hardly rained in Winter, and raining now instead! I really do hope it settles down so we can start going to the beach soon :)
Anyway, it's Wednesday today so time for another challenge at
The theme for this fortnight is
Inspired by a Song or Film
I'm sure you can see which film is my inspiration for my card :) Wonderwoman of course!! and thought this image
Super Samantha
from our sponsor
Digital Delights
would be perfect for a MUM!
Quite a simple card... just stars dies and letter dies for the wording, but very colorful and fun!
The prize from Digital Delights is a $5 gift voucher for our winner
but we also have another sponsor this week.
Letraset
who are giving away another fabulous prize.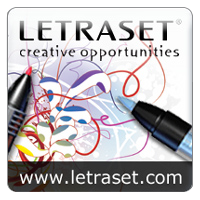 I am entering my card in these challenges today
Thank you for looking
xxx