And here I am again with my second post and this one now is my debut card for the
One Stitch At A Time Challenge Blog
!!!! I am so thrilled about this and never ever thought I would see this day ... BUT .. here I am ... luv luv this :)
I made a spring card today as I really love these a lot and have always brought me good luck he he ..
So the theme for Challenge #20 this week is an easy peasy one... no excuse not to take part... just use Lace and/or Ribbon and you're in!!! We are sponsored by Angela from
Sew Many Cards
and the winner this week gets TWO prizes ... 5 digi images from Angela and a prize from
Hobbyhabitat diecuts
... how fab is that ha :) !!
For my card I decided on Morty With Candles for a Christmas Card, isn't he the cutest.... I thought it's about time to start on my Christmas Cards, but now I'm thinking of keeping it for myself.. he he :)
The lace was white, but I coloured it red with my promarkers and then added glitter on it for a christmasy look and more glitter on Morty and all around the card. Hope you like it.
Here are my challenges for my card..
1 -
Crafty Cardmakers Challenge No 24
- INKY FINGERS ... I inked around the edges of my papers.
2 -
Quirky Crafts Challenge No 31
- RIBBONS
3 -
Stampin' Royalty Challenge No 26
- SEEING DOUBLE... there's TWO pompoms and also TWO 'Merry Christmas'
4 -
Fresh Brewed Challenge No 9
- FIREWORKS ... and this includes anything that makes you think of fireworks: LOVE, Sparkles, Glitter, bright, holidays, fireworks .... and mine are the glitter and the glittery pompoms!!
5 -
Fussy & Fancy Challenge No 14
- CHRISTMAS IN JULY
6 -
Crafty Catz Weekly Challenge No 39
- DISTRESSING
7 -
Simple Doodles Challenge No 21
- HOLIDAYS
8 -
A Spoon Full of Sugar Challenge No 110
- ANIMAL CRACKERS
Thanks for visiting, I hope to see you over for this week's challenge .. and don't forget the sale on at the
Stitchy Bear Shop
of 30% of all products on the shop ..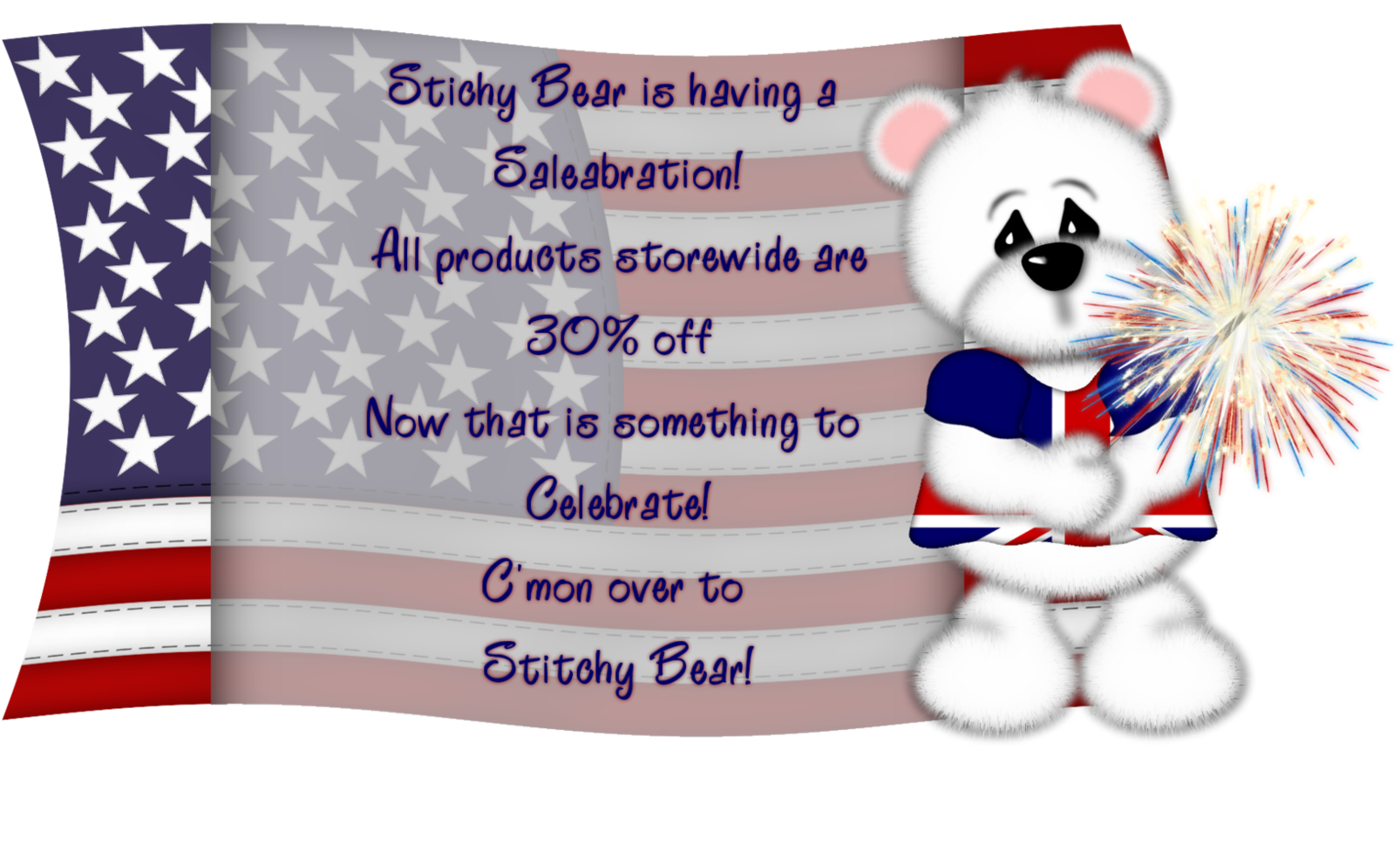 Now we're off to the beach today :)
Hugs
xxx