Hello everyone, Friday at last and since it's Friday I have my
Just Wordz
card today.... The theme for this week is
THANK YOU
and these words you can find in the
Everyday Sentiments Stamp Set
. For my card I decided to use Miss Evie, a stamp from
Squiggle Stamps
, which lucky me I had won in a blog hop some time ago yay .. I thought she was perfect for this theme!
I coloured Miss Evie with my promarkers, papers were a magazine freebie and the flowers are from Papermania. I enjoyed doing some stitching today... and thought lace and ribbon would look so pretty.
The butterfly is another of the new goodies that a bought .. . really not sure if I made a bargain or not with this one.. it was on ebay, ending in a few minutes and I just hit the bid button, without even checking anything.. It was so exciting.. I must have caught the ebay bug!!! and there is still one last thing that I bought and haven't used yet :)
Don't forget that there is a
DT Call
at Just Wordz going on at the moment. Kim is looking for new members so go check it out
here
for all the details.
I am entering my card in these challenges today.
-
Charisma Cardz 41
- IN STITCHES
-
Crafty Ribbons 4
- RIBBON AND LACE
-
Squiggle Stamps
- THANKS
-
Bunny Zoes 17
- LACE IT UP
I got me some really exciting news now woot woot :)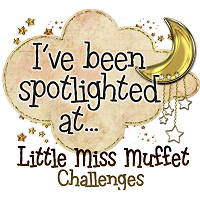 both cards which I had done for my Just Wordz Friday post.. Big Smile here :)